Are you a vegetarian on Passover?  We've got you covered!  Check out our mouthwatering and innovative selection of vegetarian Passover recipes from breakfast and appetizers to entrees and desserts.  

26 Amazing Vegetarian Passover Recipes You'll Want To Make All Year Round
A delicious quiche with sweet potato crust that can be made with your favorite veggies, may be eaten hot or cold, for breakfast, lunch or dinner and can be prepared as a dairy or vegan dish.  This may become one of your favorite Vegetarian Passover Recipes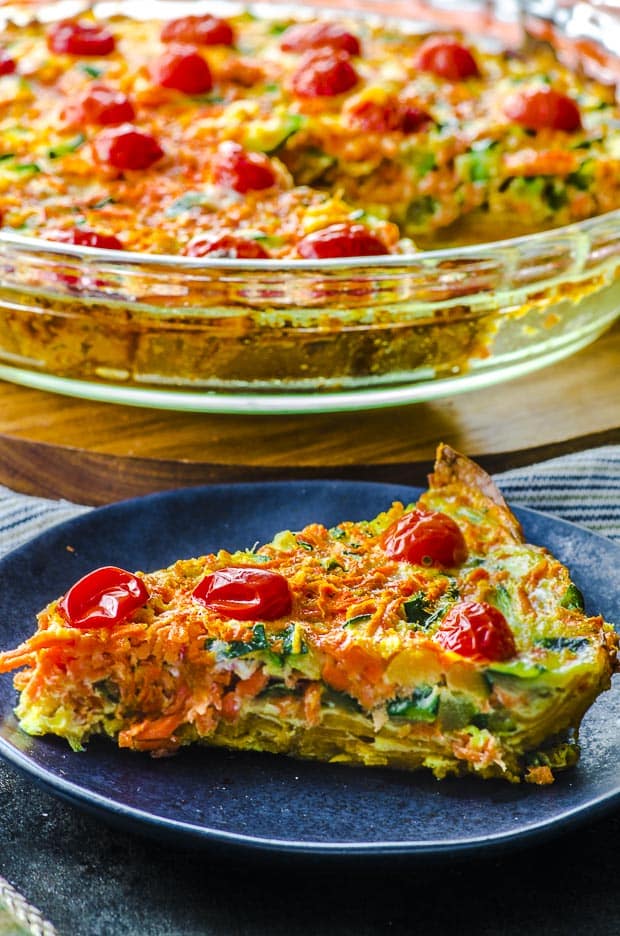 Shakshuka is a versatile dish of eggs poached in spicy tomato sauce. We made our shakshuka with roasted mushrooms and eggplant and creamy fresh mozzarella cheese. Ideal to serve for breakfast, lunch or dinner.
A deliciously nourishing breakfast bowl with protein-rich quinoa and the deep honey flavor of caramelized bananas. Tired of matza breakfast?  Try this satisfying Passover recipe!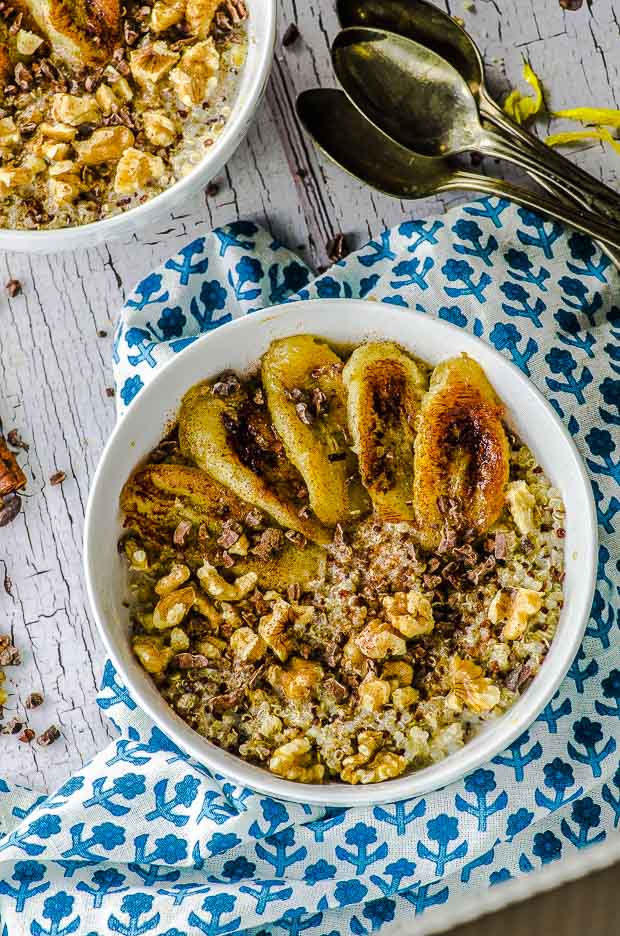 Not your everyday vegetable stew! Our Moroccan inspired spice blend adds a punch of flavor to this super comforting veggie filled dish. One of our healthies Vegetarian Passover recipes!
A great side dish that is very easy to prepare and can be made days ahead.  Our Moroccan carrot salad has a beautiful presentation and it can be served with a casual supper or formal Passover meal.  One of our tastiest Passover recipes!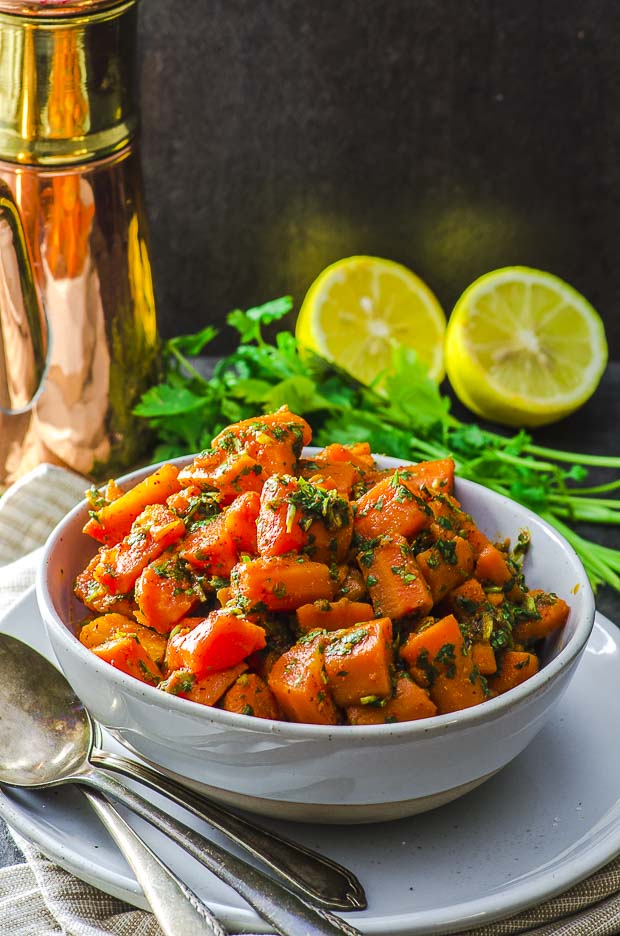 Our most popular Passover recipe, it is a favorite year after year.  Great for entertaining!
This Vegan Shepherd's Pie is the ultimate vegan comfort food.  Warm, delicious, comforting and a great recipe for Passover!
These Vegan Quinoa Stuffed Zucchini boats are great gluten-free entree you can enjoy during Passover and all year round!
Move over eggs and potatoes. This Cauliflower Fried Rice is about to become your new staple during Passover.

This Vegan Gluten Free Quinoa Paella is a delicious twist on the Spanish classic. Quick and easy to make, full of flavor and plant-based protein. Great for Passover, holiday dinner or weeknight dinner.
This Braised Fennel with Apricots and figs brings a nice combination of sweet and savory deliciousness. A side dish that will surely impress your guests.  A really successful Vegan and Gluten Free Passover Recipe.
A hearty vegan entrée for Passover and all year-round, this savory Sweet Potato Shepherd's Pie brings together ingredients that are as incredibly nutritious and comforting at the same time!

This spicy, colorful, roasted potato medley with harissa sauce combines three different potatoes with smoky paprika for a delicious twist on a Passover roasted potato recipe. 
We take the simple beet salad up a notch with caramelized roasted garlic and horseradish for an intensely-flavored side dish that everyone will love.  This delicious side dish can be made ahead and is a great addition to your Passover Recipe repertoire.
This exotic Thai coconut soup is one of the most popular dishes in Thai cuisine and no wonder – it is a delightful blend of creamy coconut milk, mushrooms, and Asian flavorings.  Plus, our vegan recipe uses easily-found ingredients to make an exquisite soup! Change things up with this exotic vegetarian Passover recipe!
This super flavorful and comforting Vegetarian Matzo Ball Soup is just what you need to fight the winter blues. Made from scratch, no chicken, no boxed broth, no bouillon cubes needed!
his beautiful orange colored, nutrient-rich carrot ginger soup is simple enough to serve at any weekday meal, but will also steal the show at your holiday dinner!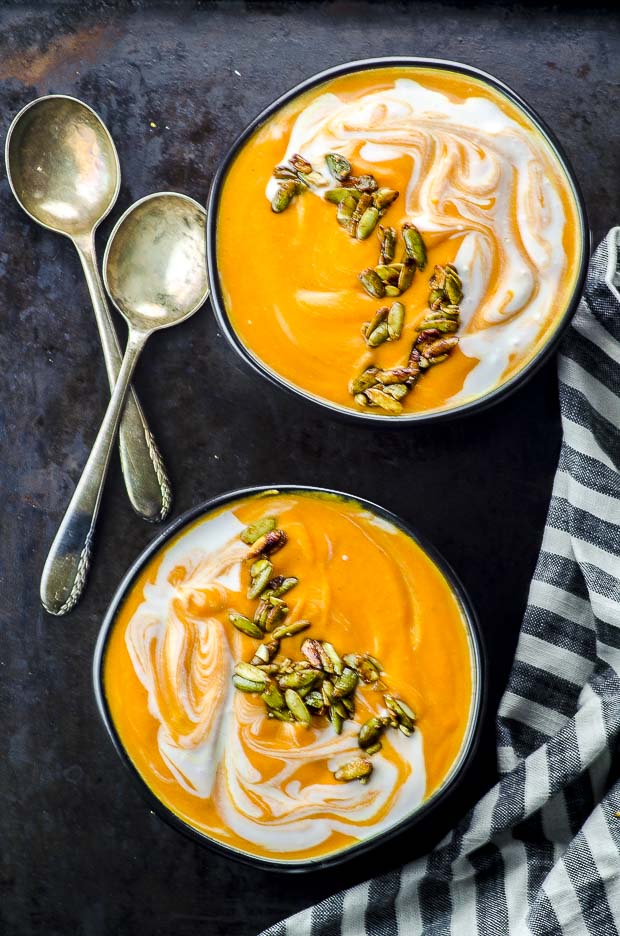 This flavorful, grain-free Passover coconut ginger carrot rice is a great side dish to serve during the Holiday and all year long. Vegan and gluten-free, it is a super easy Passover recipe.
These light and savory  Artichoke  Asparagus Frittatas are perfect on the go breakfast or snack. Pair them with soup or salad for a light lunch.  It is a lighter, healthier, gluten-free alternative to other heavier Passover classics.
A beautiful savory dish that will keep you fully satisfied during Passover.
These Cheesy Passover Pesto Zoodles ( Zucchini Pasta)  will make you forget all about that mushy potato starch Passover pasta!  This low carb, gluten-free vegetarian recipe features yellow and green zucchini pasta, basil parmesan pesto, creamy mozzarella, fresh tomatoes, and pine nuts.
Here's twist on a favorite Middle Eastern salad, Tabbouleh is traditionally made with bulgur wheat. This Passover Recipe is gluten-free and packed with fiber, protein, vitamins and minerals.
KUKU SABZI BRINGS GREENS TO THE PASSOVER TABLE
Super Fudgy, melt in your mouth, flourless vegan chocolate cookies. Gluten free and full of chocolaty goodness. Great Passover Recipe Too!
Sephardic Haroset Bites – It is not just a Passover Recipe. Enjoy these Sugar-Free, vegan and Gluten-free date and nut bites all year long. A real energy booster!
Pastel de Nuez is an old Sephardic family recipe. It is a delicious, moist kosher for Passover Walnut Cake that you will love to make all year round.
Eight simple ingredients are all you need to make our Sweet, chewy, nutty and satisfying flourless Orange Honey Almond Cake. This Almond Cake makes for a fabulous ending of your Rosh HaShanah, Passover or holiday meal.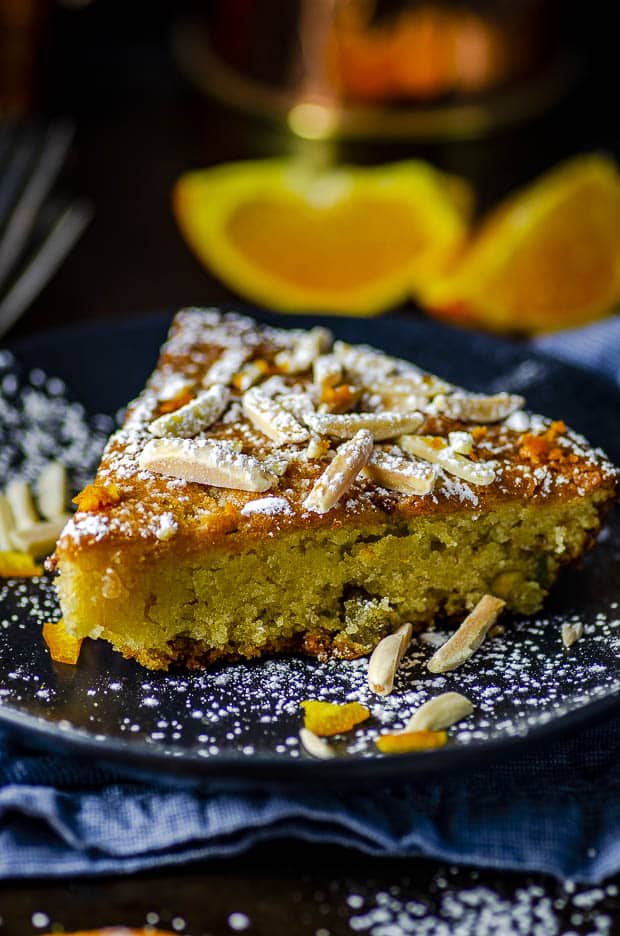 Our gluten-free Lemon Blueberry Cake does double duty – delivering lemony brightness and dense sweet blueberries in a beautiful almond cake that is perfect for Passover, Easter, or other special occasions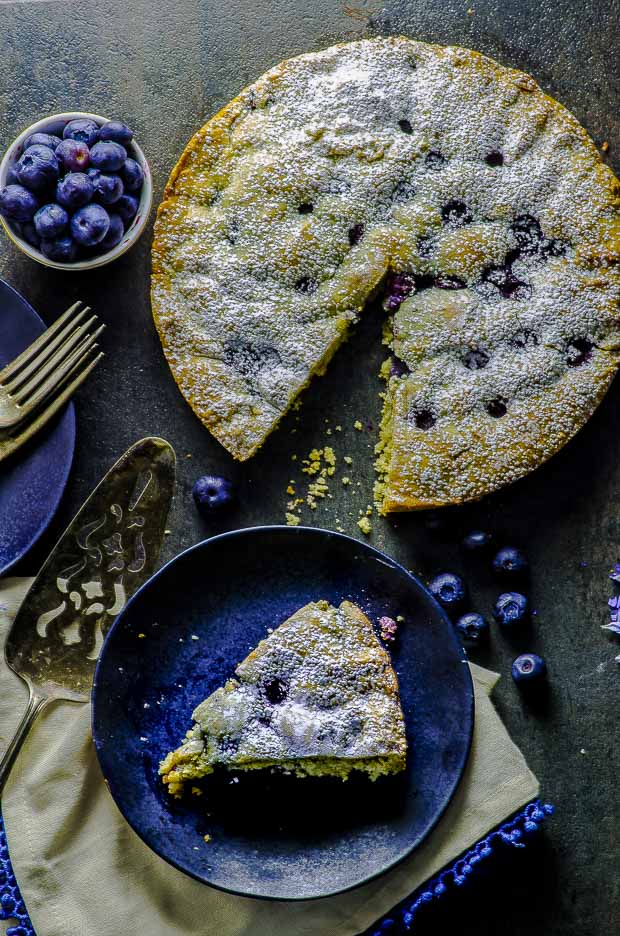 Chewy and delicious gluten-free almond butter cookies sweetened with dates and with only 5 ingredients!
More Vegetarian Passover Recipes from other food bloggers