Think being vegan or vegetarian during Passover is challenging? We've got you covered with these fun Vegans and Vegetarian Passover recipes. Enjoy!
Not a huge Passover cereal fan? Make your own! This granola beats anything you can get in the store. And you can customize with your favorite add-ons!
A delicious quiche with sweet potato crust that can be made with your favorite veggies, may  be eaten hot or cold, and can be prepared as a dairy or vegan entrée.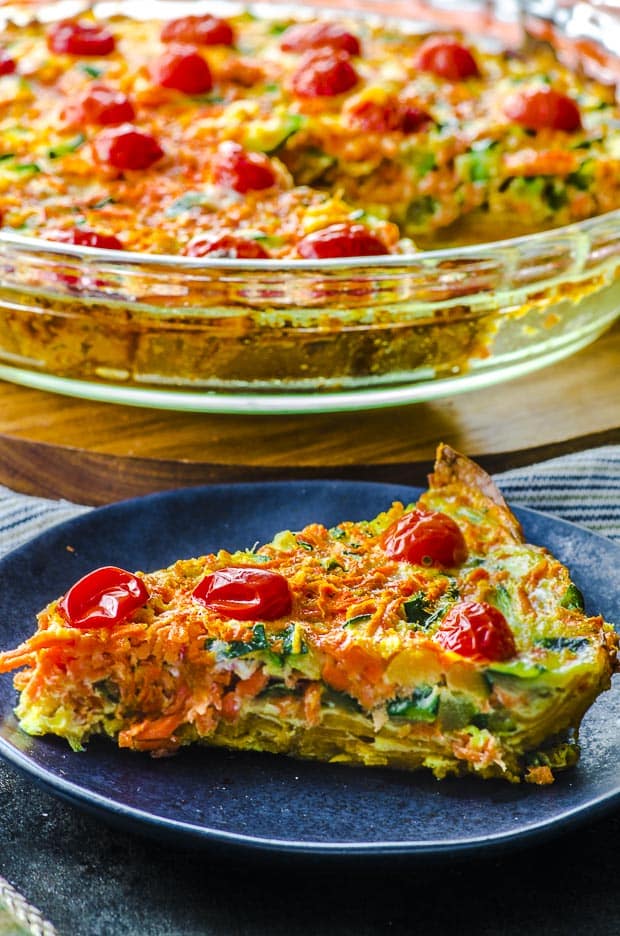 Serve "muffins" these for breakfast or mid day snack, as appetizers at a party or a light dinner. You can customize them by using your favorite vegetables or cheeses.
This award winning recipe is our most popular Passover recipe, a favorite year after year with over 36K shares!
This exotic Thai coconut soup is one of the most popular dishes in Thai cuisine and no wonder – it is a delightful blend of creamy coconut milk, mushrooms, and Asian flavorings.  Plus, our vegan recipe uses easily-found ingredients to make an exquisite soup!
This super flavorful and comforting Vegetarian Matzo Ball Soup is just what you need to fight the winter blues. Made from scratch, no chicken, no boxed broth, no bouillon cubes needed!

We take the simple beet salad up a notch with caramelized roasted garlic and horseradish for an intensely-flavored side dish that everyone will love.
You don't have to celebrate Passover to enjoy this grain free, gluten free, vegetarian and vegan quinoa tabbouleh salad! Light, flavorful and perfect for any occasion.
Move over eggs and potatoes. This Cauliflower Fried Rice is about to become your new staple during Passover
This flavorful , grain free Passover Coconut Ginger Carrot Rice is a great side dish to serve during the Holiday and all year long. Vegan and gluten free.
These Vegan Quinoa Stuffed Zucchini boats are are great gluten free entree you can enjoy during Passover and all year round!
A little sweet, a little savory and bursting with flavor! Serve it as a side, or as an entree with a some quinoa or rice.
This Vegan Shepherd's Pie, is the ultimate vegan comfort food. Warm, delicious, comforting and you won't miss the meat!
Shakshuka is a versatile dish of eggs poached in spicy tomato sauce. We made our shakshuka with roasted mushrooms and eggplant and creamy fresh mozzarella cheese. Ideal to serve for breakfast, lunch or dinner.
Chewy and delicious gluten-free almond butter cookies sweetened with dates and with only 5 ingredients!
This spice filled dessert is sweetened with a tablespoon of maple syrup and dates. It's vegan and gluten free, very easy to prepare and can be made ahead of time.
Fudgy and super easy to prepare: mix, portion, bake, done!
Pastel de Nuez is an old Sephardic family recipe. It is a delicious, moist kosher for passover Walnut Cake that you will love to make all year round.