Chag Sameach! Shavuot 2021 starts in the evening of May 16 and ends in the evening of May 18. Shavuot is the Jewish holiday that celebrates the giving of the Torah on Mount Sinai. Traditionally dairy dishes are eaten on Shavuot. We are bringing you a collection of dairy and parve Shavuot recipes that go beyond cheesecake! Enjoy these creative Shavuot recipes!
This post has been updated in May 2021
23 Amazing and Mouthwatering Shavuot Recipes
This easy-to-make dish just melts in your mouth! Semolina Gnocchi are absolutely delicious, especially when paired with a creamy bechamel sauce and tangy roasted tomatoes. Make this next time you're craving a satisfying and comforting vegetarian dinner! This recipe is one of our most delicious Shavuot Recipes!
Enjoy stuffed portobello mushrooms packed with mashed potatoes, fragrant garlic, capers, and sundried tomatoes. The perfect meatless recipe!
This pea and artichoke pasta is a light, refreshing warm-weather dish tossed with capers, fresh tomatoes, and lemon. One of our prettiest Shavuot recipes.
Two of our favorite Italian classics come together in this mouthwatering, nutrient-filled eggplant lasagna. Made with seasonal ingredients and high protein lasagna sheets. No oven required!
This super delicious Vegetarian French Onion Soup is rich, decadent and comforting. We replaced the traditional beef broth with a rich mushroom broth which made this Vegetarian French Onion soup simply irresistible.
Delicious, appetizer side dish or even entree, making it healthier by adding cauliflower!
This summery Caprese Salad uses tomatoes, mozzarella, balsamic glaze, and fresh basil to create a salad that is as simple as it is delicious. It's just right for backyard barbecues, picnics, or potlucks. There are never any leftovers! People can't get enough of this bright vegetarian salad. A really fresh shavuot recipe.
This versatile baked zucchini frittata is light, savory, and ideal as a breakfast, brunch, lunch, or dinner. All you need to successfully make a frittata is some cooked veggies and eggs. In this case, we used zucchini, eggs, cheese, and some herbs. Easy, simple and delicious Shavuot recipe.
Watermelon salad makes for an easy, refreshing, and light summer dinner. If you've never tasted watermelon and feta together before, it may sound like a strange combination. But give it a taste, and you will certainly be hooked. The sweetness of the juicy watermelon meets the rich, salty feta creating an explosion of flavor on every perfect bite.
This cheese sambusek recipe is our grandmother's recipe, it is a real treat, buttery flaky dough filled with cheese. It is worth the time it takes to make them. Warning: they will not last long. This Shavuot recipe is the one everyone looks forward to every year. This is one of our most requested Shavuot recipes at home
Bite-size Cheese Stuffed Potatoes. The creamy and spicy chipotle cheese complements perfectly the sweetness of these bite-sized stuffed and twice-baked Yukon gold potatoes.
If you like the combination of sweet and savory flavors, you will love these fresh fig and cheese empanadas! The perfect bite-size snack or appetizer for Shavuot
This chocolate peanut butter tart is vegan, gluten-free and the best part is that is super easy to make and it only requires 6 ingredients. The hardest is to wait for it to set!
Sweet and incredibly delicious, our cheese Knafeh (ka-nee-fah) is a family favorite. Made with shredded phyllo dough, ricotta, and mozzarella to create a fascinating dessert swimming in orange-blossom syrup and crushed pistachios. This will be your most unique Shavuot recipe.
Perfect bites to make ahead and use for a quick breakfast, lunch, or dinner. One of our most versatile Shavuot recipes.
Biscotti are the perfect little crunchy cookies to dip in coffee, tea, or sweet dessert wine. This time of year, we love adding cranberries and pistachios to ours, but the flavor combinations are endless! Scroll down to explore them.
This thick and hearty Lasagna Soup is packed with fiber plant-based protein. Vegetarian and gluten-free, is a comforting a satisfying meal in a bowl! One of our most popular Shavuot recipes. Do you want to make it parve? Just use vegan cheese instead.
Treat your family to these buttery, super comforting apple oat bars. They will love you for it (even more so than they already do! ). Vegan and gluten-free
These vegan halva bars are definitely not your everyday dessert! Absolutely irresistible, strangely addictive and gluten-free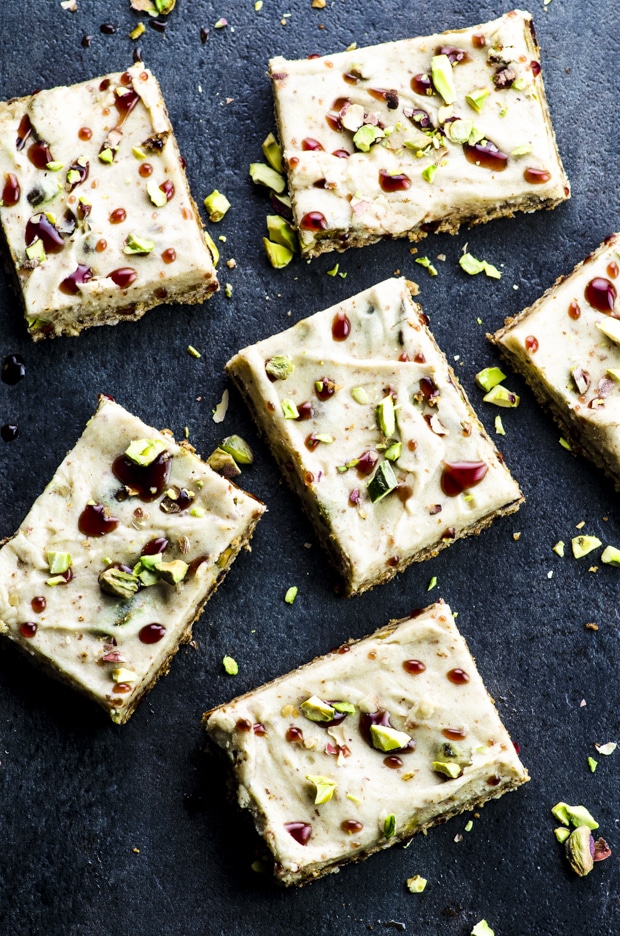 This vegan blueberry crumble is like a huge scoop of summer on a plate! Takes less than 10 minutes to prepare, then the oven does the rest of the work! The perfect treat for blueberry lovers. Top it with vegan ice cream and it will become one of your favorites Shavuot recipes!
Perfect make-ahead breakfast or lunch. Just grab a couple of this super nutritious mushroom, zucchini & quinoa muffins to start your day with energy! Great Shavuot Recipe.
This delicious super crispy white pizza appetizer will wow your friends and family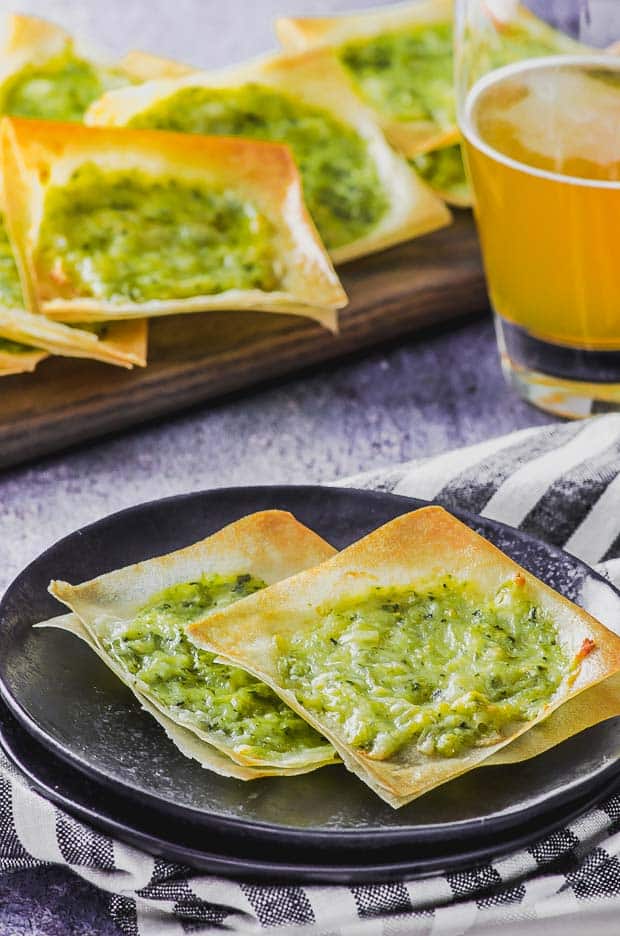 Shakshuka is a versatile dish, make as simple or as elaborate as you wish. We made our shakshuka with roasted mushrooms and eggplant and creamy fresh mozzarella cheese. Ideal Shavuot recipe.
Mediterranean cuisine is synonymous with fresh, high-quality cheeses and vegetables made in simple preparations to highlight their unique flavors. Our Ricotta Crostini Recipe is a great example of how decadent a humble slice of bread with good ricotta cheese can be!
Creamy, chocolatey and decadent chocolate truffles. They are only 60 guilt-free calories per truffles.
Lighten up your dessert with this light cheesecake with all the flavor of an apple pie.
More Shavuot Recipes
Home Made Orange & Cardamom Infused Ricotta With Figs And Almonds
Roasted Vegetables With Fried Moroccan Spice Cheese "Croutons"
Watermelon & Cheese Napoleon With Balsamic Glaze
Asparagus & goat cheese quiche