Do you love quinoa? Are you looking for new ways to use it? We have compiled a collection of deliciously tasty quinoa recipes, from salads to meatballs, soups, and breakfast, that you will definitely enjoy!
Vegan Gluten-Free Quinoa Paella
This Vegan Gluten Free Quinoa Paella is a delicious twist on the Spanish classic. Quick and easy to make, full of flavor and plant-based protein. Great for a holiday or weeknight dinner. This is one of our most popular quinoa recipes .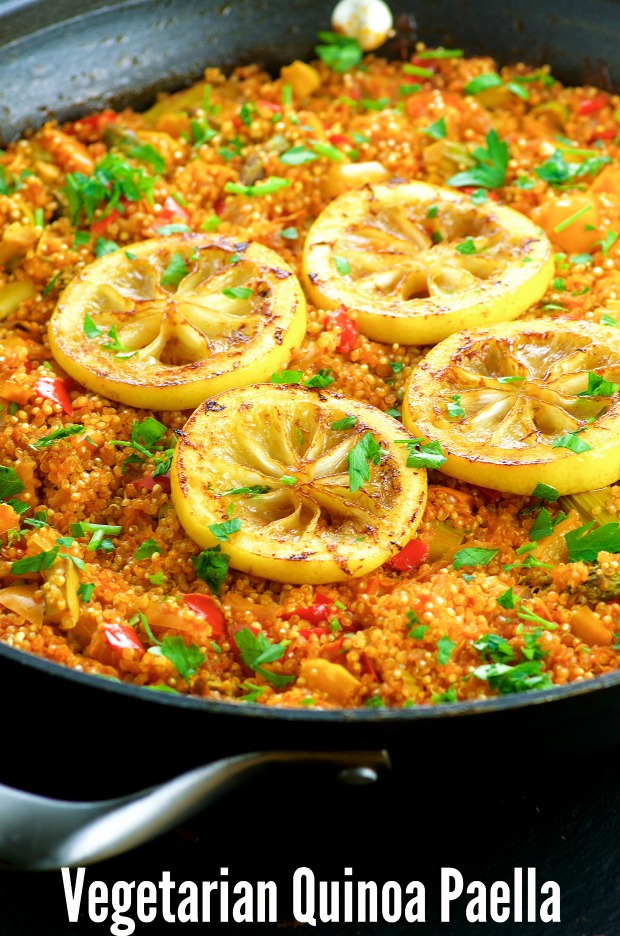 This super simple and nutritious quinoa fried rice is loaded with vegetables and bursting with flavor. An easy weeknight dinner that everyone will love. Probably one of our healthiest quinoa recipes !
Hearty, warm, filling and comforting, this kale soup with cannellini beans and quinoa will keep you full for hours. Vegan, gluten-free, and best of all, you'll only have one pot to clean up! Adding quinoa to soup, makes it into a hearty meal.
This delicious spinach salad with quinoa, black beans, and roasted delicata squash combines flavors that are as tasty as they are nutritious. This healthy spinach saladcomes alive with a tangy cumin salad dressing!
Cauliflower Quinoa Vegetarian Meatless Meatballs in Coconut Turmeric Broth - A succulent vegetarian dinner idea and a great way to try some new spices. This is one of our most shared quinoa recipes .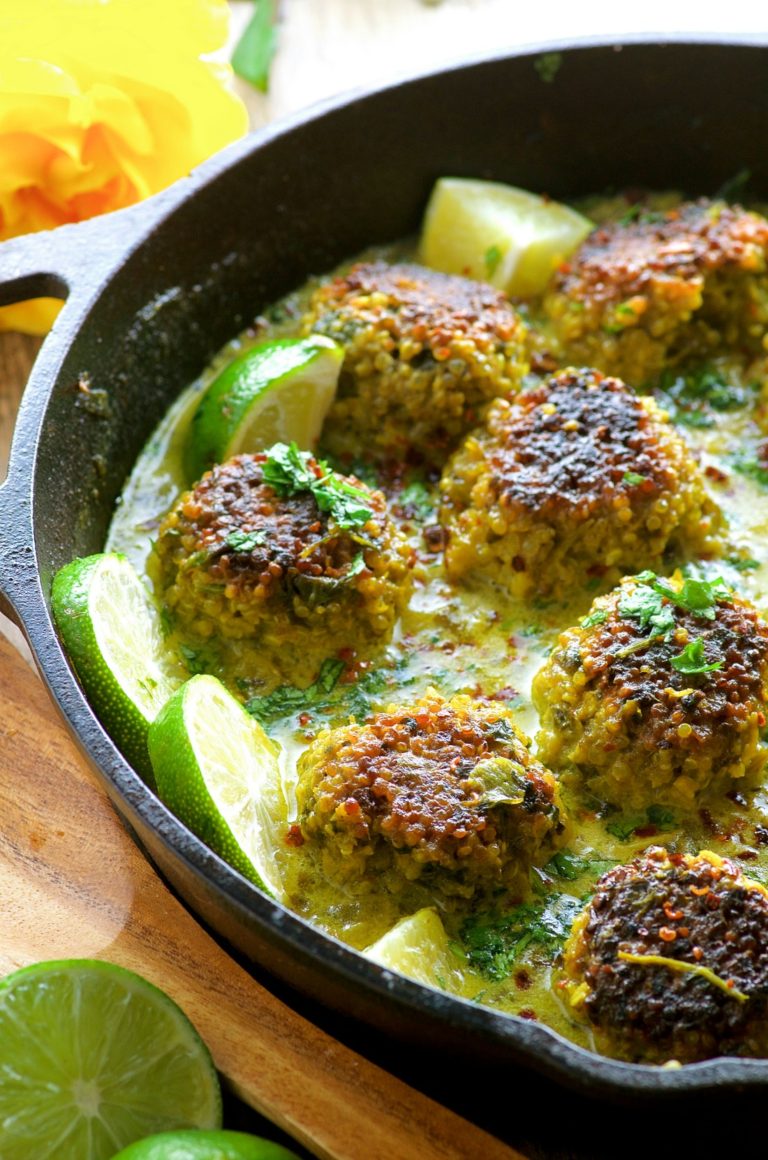 These gluten-free vegan Quinoa Stuffed Zucchini Boats are high in fiber and plant-based protein and they pack a punch of satisfying comforting flavor. Perfect as a vegan dinner.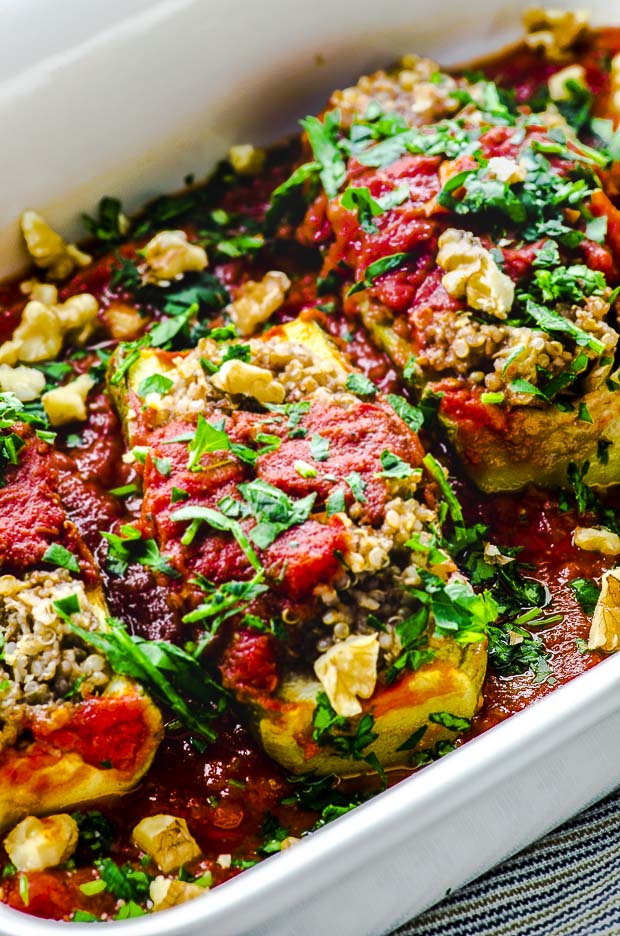 Here's twist on a favorite Middle Eastern salad, Tabbouleh is traditionally made with bulgur wheat. This Quinoa Tabbouleh quinoa is gluten-free and packed with fiber, protein, vitamins, and minerals.
A powerhouse quinoa salad recipe that brings a double-dose of protein and antioxidants.
This carrot raisin quinoa recipe comes together quickly with only 5 ingredients. But don't be fooled by its simplicity it packs comforting flavor and it's a favorite among adults and kids.  Give it a try and please let us know what you think.
Bright, colorful and nutrient-packed, this super easy Quinoa Pomegranate Salad is the perfect dish to enjoy this fall and winter. Serve it as a side, or make it a light lunch by adding your favorite protein!
Roasted Vegetable Quinoa Greek Salad, beautiful, filling, healthy, filled with vegetables and fabulous enough to make for a family brunch!
These Quinoa Mushroom Sliders are topped with a luscious peanut sauce, pickled radishes and caramelized scallions. A perfect little vegan burger!
This quinoa bake is packed with flavor and nutrients. Beans and quinoa make it plant protein and fiber-rich; kale, corn, tomatoes, onions, and garlic not only add color and flavor to the dish but also lots of vitamins and minerals.
A deliciously nourishing breakfast bowl with protein-rich quinoa and the deep honey flavor of caramelized bananas.
These Quinoa Stuffed Grape Leaves are cooked in a tomato and red wine sauce. It's a simple and delicious dish . Vegan and gluten free.
Did you like this roundup of quinoa recipes ?
If you enjoyed this recipe, it would help us tremendously if you left us a star rating in the comments below or on the recipe card. Do you have any questions about the recipe? Do you need a swap for any of the ingredients? We are here to help, just leave us a question in the comments below.