Make cauliflower the star of your meal with our best cauliflower recipes.  From vegan cauliflower soup to vegetarian cauliflower meatballs, riced cauliflower, cauliflower steak, cauliflower tacos, and cauliflower fried rice, these cauliflower recipes are irresistibly tasty!
Roasted chickpeas are not only a super nutritious, healthy snack but also the star of this super simple, protein and fiber-packed bowl! One of our healthiest cauliflower recipes.
These quinoa and cauliflower meatballs make for a succulent vegetarian dinner idea and a great way to try some new spices. With over 140K shares on Pinterest, this is one of our most popular cauliflower recipes.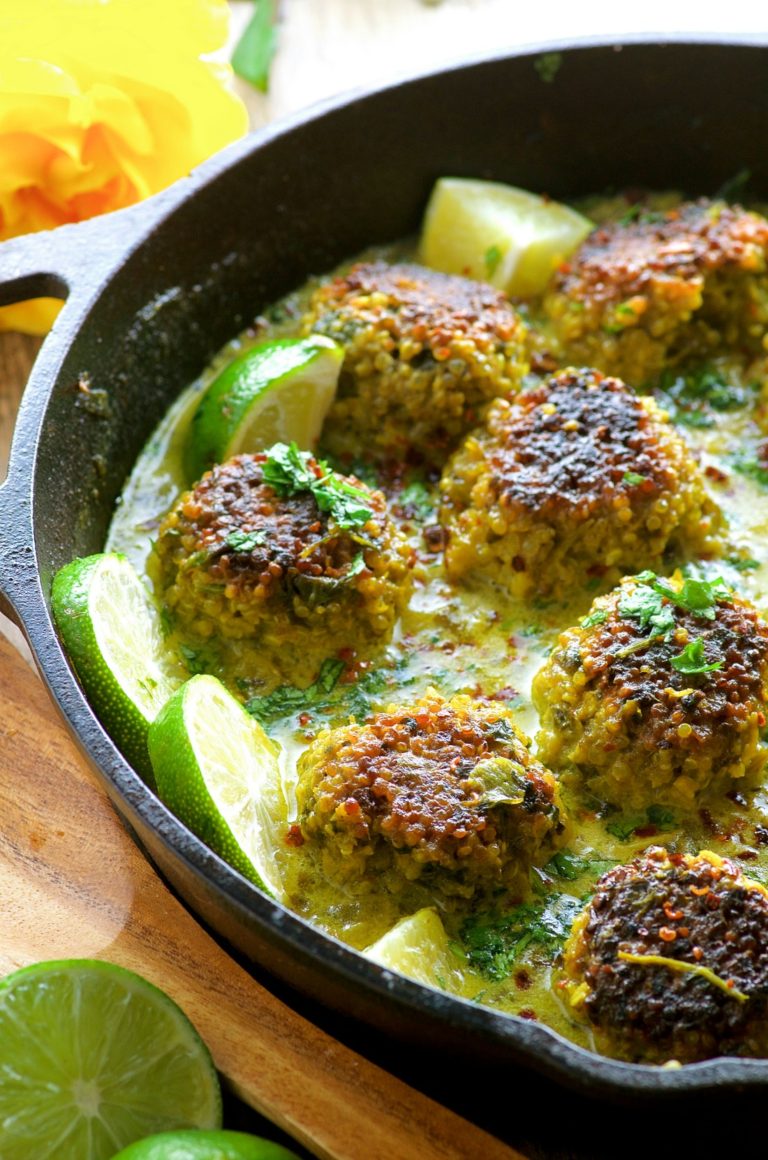 These healthy vegan Roasted Orange and Purple Cauliflower Tacos with creamy Cashew Cream are good for you and absolutely stunning. Like a bright rainbow on a plate! Wanna make them gluten-free?  Just use gluten-free tortillas and you're all set! One of our most colorful cauliflower recipes.
Super creamy light cauliflower soup delicately flavored with saffron with a nice tangy contrast from the sumac oil. Paleo, Vegan, Gluten-Free. One of our easiest cauliflower recipes.
This simple and creative riced cauliflower recipe makes for a great side dish any time of the year. One of our really popular cauliflower recipes
Roasted Cauliflower Steaks with Tahini and Pine Nuts are nutty creamy and delicious side dish or vegan dinner idea that even meat lovers will enjoy! A simply stunning vegan cauliflower recipe.
Rich, creamy, and full of flavor, our cauliflower soup is perfect for when you don't feel like spending hours at the stove! Enjoy it hot in the fall and winter months or cold in the summer!
Colorful, creamy with a stunning color this beet and cauliflower beet is seasoned with fresh lemon and earthy cumin. This beet and cauliflower dip is perfect to dip in fresh crunchy vegetables, as a sandwich spread, or to enjoy with crackers or any way you enjoy hummus. Vegan and gluten-free! A really light cauliflower recipe.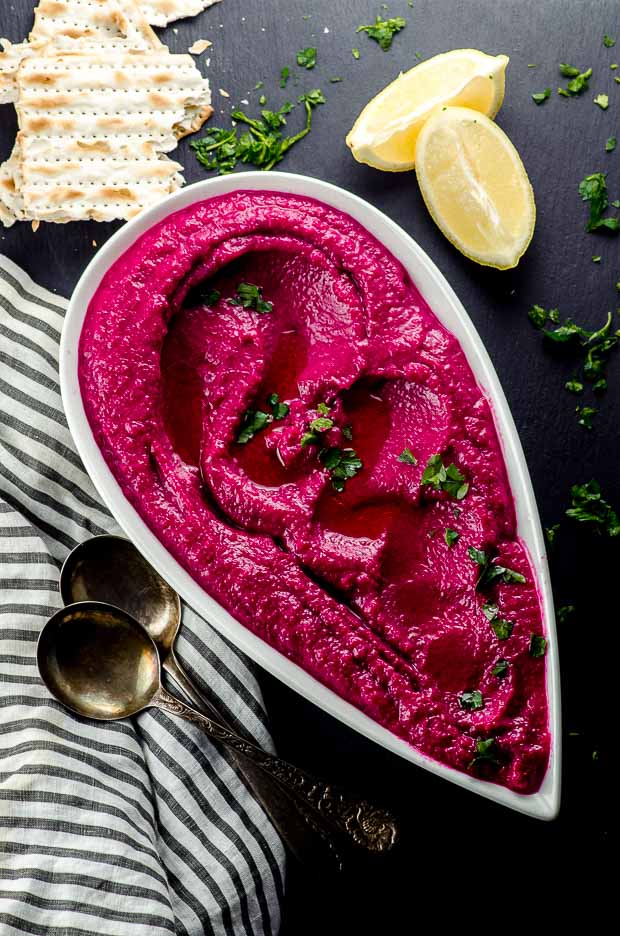 Mashed Cauliflower with Herbed Chestnuts
Creamy and comforting, this mashed cauliflower recipe can easily replace mashed potatoes on your table! And the hearty herbed chestnut topping adds a wonderful punch of flavor. One of our most festive cauliflower recipes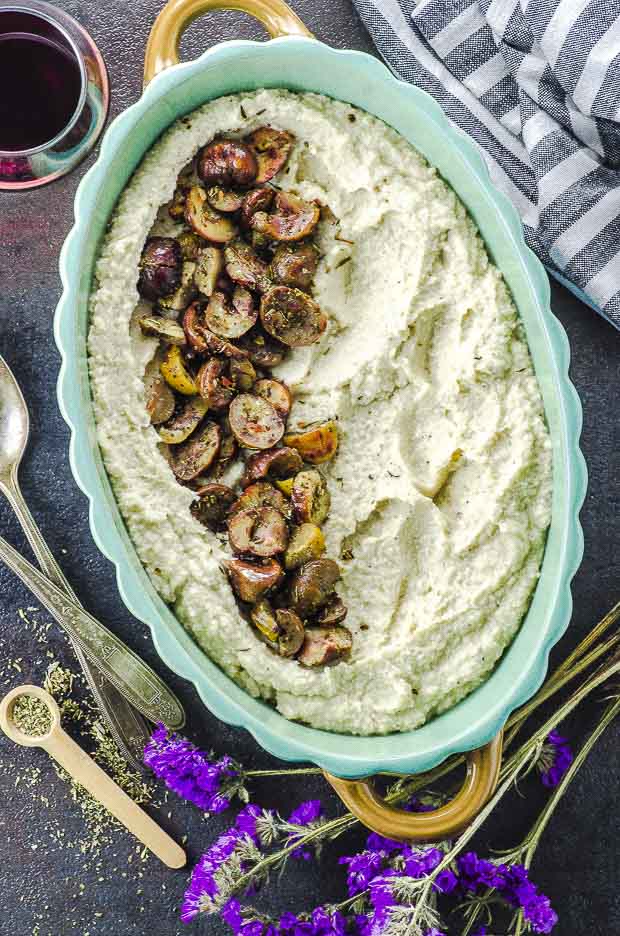 Love sheet pan dinners? So do we! 5 minutes of prep time, 30 minutes in the oven, and done. And the combinations are endless! We see a lot of these in our future… We're starting with a Cauliflower Chickpea Sheet Pan Dinner that packs so much flavor, it will knock your socks off. A really easy cauliflower recipe!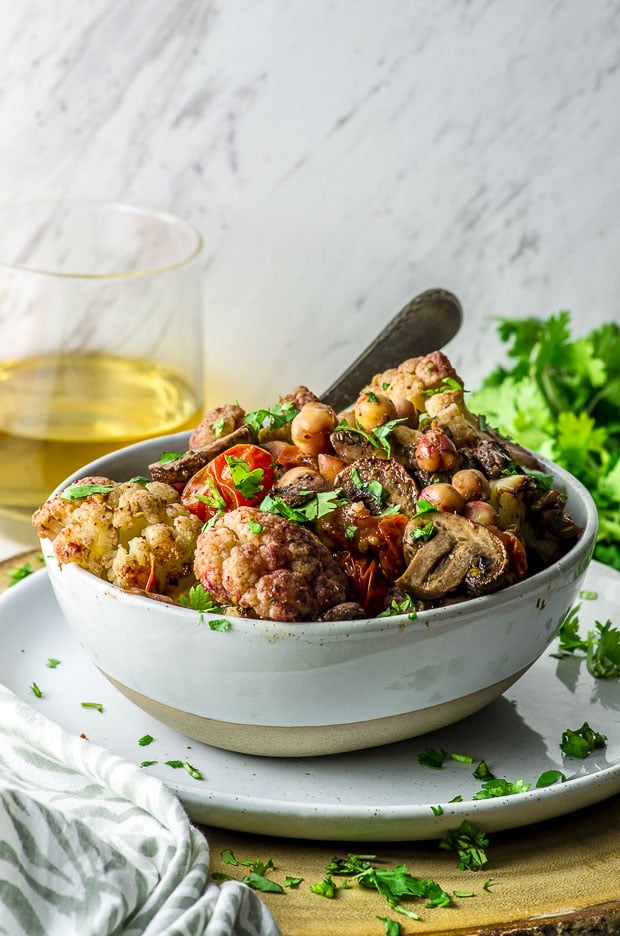 These Vegan Buffalo Cauliflower Tacos are a fun and healthy hand-held comfort foods that will satisfy your spicy food cravings in a flash!
The warm cauliflower and chickpeas top a fresh arugula salad with crunchy pomegranates and almonds
Cauliflower Hummus. Ok, so technically the name of this post goes totally against "hummus purism" (as you will notice if you check out our Home Made Hummus post from 2012)… But bear with us for a minute...
Yes, we know what you're thinking… Another cauliflower recipe, another veggie burger… Boooring! Ok, maybe. It all depends on how you look at it. And we don't know, since we're not you and we can't get inside your head (yet anyway). But what we CAN do, is tell you why we think this Cauliflower Burger is awesome..
Penne Pasta with Cauliflower and Kale Walnut Pesto – Surprisingly creamy, deliciously healthy. The cauliflower in this recipe adds amazing creaminess to the pesto sauce. One of our most comforting cauliflower recipes.
Perfect vegetarian cauliflower appetizer, quick and easy to make and oh so delicious! One of our really satisfying vegetarian cauliflower recipes!
Spicy, almost guilt-free, Buffalo cauliflower "wings" with a creamy blue cheese sauce, a great appetizer for the "Big Game" or any get together.
Need a dairy and gluten-free side dish? Check out this Butternut Squash and Cauliflower Gratin. Creamy on the inside and crispy on the outside, with homemade bread crumbs!
Did you like our collection of cauliflower recipes? Scroll down to the comments and leave us a rating! Did you love it? Share it or leave us a comment on Instagram, Twitter or Facebook! Wanna see more? Subscribe to our blog and remember to follow us on Pinterest!
Print
Our Best Cauliflower Recipes
---
Description
Make cauliflower the star of your meal with our best cauliflower recipes.  From cauliflower soup to meatballs and cauliflower tacos and cauliflower fried rice, these cauliflower recipes are irresistibly tasty!
---