We have selected our best vegetarian stews for you. Vegetable Stews are thick, hearty, and comforting, they are the perfect one-pot meal to keep you warm on winter nights. Let us know your favorites!
Not your everyday vegetarian stew! Our Moroccan inspired spice blend adds a punch of flavor to this super comforting veggie-filled dish.
Boost your veggie intake with this super flavorful fennel and chickpea stew. Seasoned with Herbes de Provence and just a touch of heat.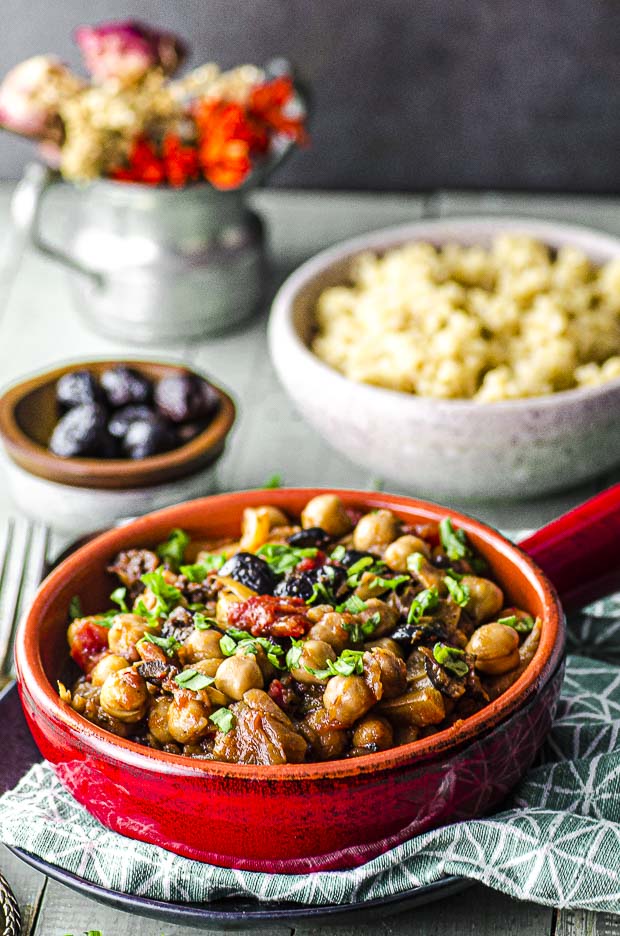 Even though ratatouille tastes best in the summer with the abundance of eggplant, zucchini, and tomatoes, it can be made and enjoyed all year long. In this ratatouille recipe, we used green zucchini, yellow squash, eggplant, red peppers, onions, garlic and fresh tomatoes for an insanely delicious meal!
Ever wondered how to cook cranberry beans and what to do with them? Then this recipe is perfect for you. It is quick, simple and super flavorful.
This 3 Bean & Sweet Potato Chili or stew is a complete meal in a bowl loaded with chickpeas, black and kidney beans and sweet potatoes. Ready in less than an hour.
30 Minute Ginger Lemongrass Braised Vegetables. A quick, easy and balanced vegan and gluten free dish, that is packed with flavor and ready in 30 minutes!
This high-fiber vegetarian stew with potatoes kale, and chickpeas is warm and satisfying, while also being a flavorful plant-based dinner filled with nutritious veggies and protein-rich chickpeas. Our latest vegetable stews.