Looking for new healthy ways to cook sweet potatoes? We have selected our best sweet potato recipes for you! Enjoy sweet potato dishes from fries to soup, tacos and even brownies, we've got you covered.
No matter how many batches of sweet potato fries me make, our family always wants more. That's how good our baked sweet potato fries are! A really easy sweet potato recipe.
Za'atar Roasted Sweet Potatoes with Tahini and Silan are a festive, beautiful, and delicious side dish that looks perfect on holiday tables! You'll find yourself making it all winter long and craving it constantly.  One of our pretties sweet potato recipes!
Sweet potato brownies are the perfect chocolatey, rich and flavorful vegan, gluten-free and Passover-friendly dessert. And when you top these babies with nutty-sweet halva glaze, they're are hands-down delicious!
3 Bean & Sweet Potato Chili. A complete meal in a bowl loaded with chickpeas, black and kidney beans and sweet potatoes. Ready in less than an hour. A one-pot sweet potato meal.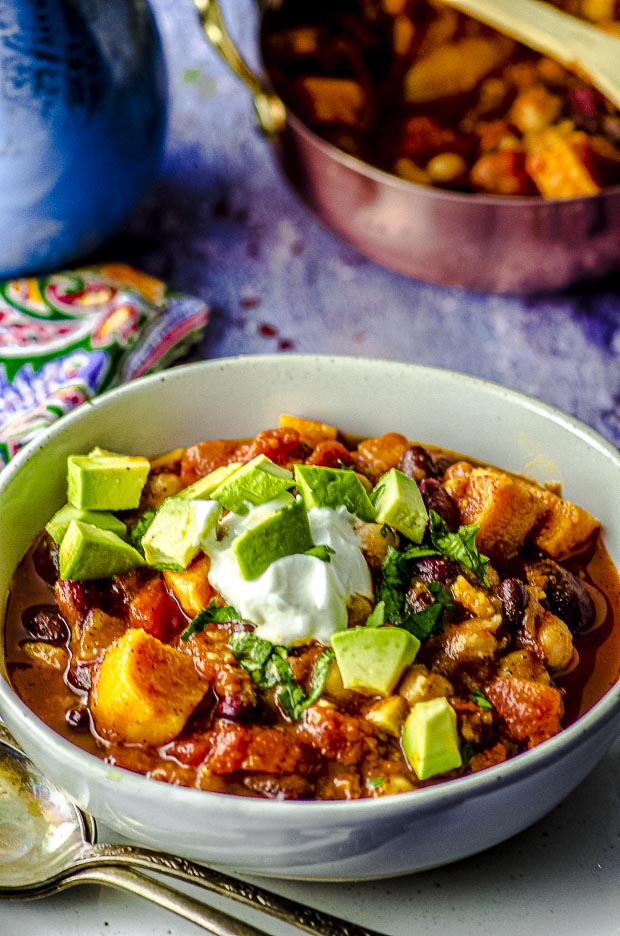 Beet And Sweet Potato Tacos – Nutty Corn tortillas are topped with creamy avocado, roasted beets, sweet potatoes, crunchy apples and if you choose to spice it up, drizzle sriracha all over these fall tacos. A great way to incoporate sweet potatoes for dinner.
The creamy combination of hearty sweet potatoes, zucchini, and warming spices make this vegan sweet potato soup irresistibly delicious. One of our most popular sweet potato recipes.
These Sweet Potato Veggie Meatballs are meatless, nutritious, and only take 5 to 10 minutes to prepare (let the oven do the rest of the work!). A really creative sweet potato recipe!
These moist, lightly sweet vegan biscuits are a Southern favorite and are great when served for dinner and breakfast!
This vegan chili recipe is a fresh take on the traditional chili. Rich in plant-based protein and fiber, full of beta-carotene and can be served alone, over rice, or on a bed of steamed greens.
A delicious quiche with sweet potato crust that can be made with your favorite veggies, may be eaten hot or cold and can be prepared as a dairy or vegan entrée.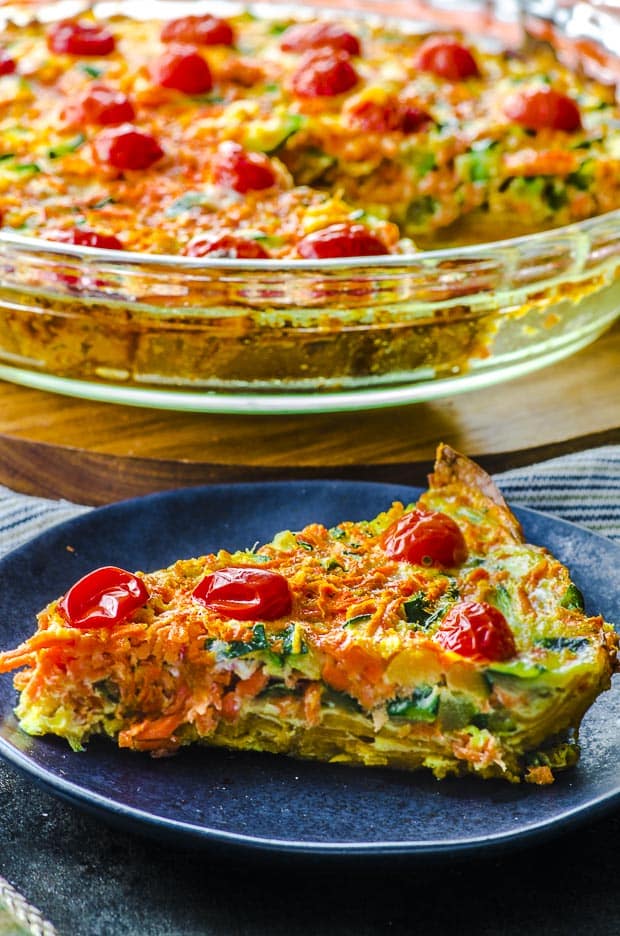 When you're looking for a creamy, nutritious, and deliciously exotic West African soup, our Peanut Soup with sweet potatoes and spinach will impress your guests and satisfy your hunger for hours. A super delicious way to get part of your daily vegetable intake.
Spiralized sweet potatoes noodles, purple cabbage, water chestnuts, edamame and tofu make this Sweet Potato Noodles Stir Fry with Peanut Sauce a delicious vegan dinner.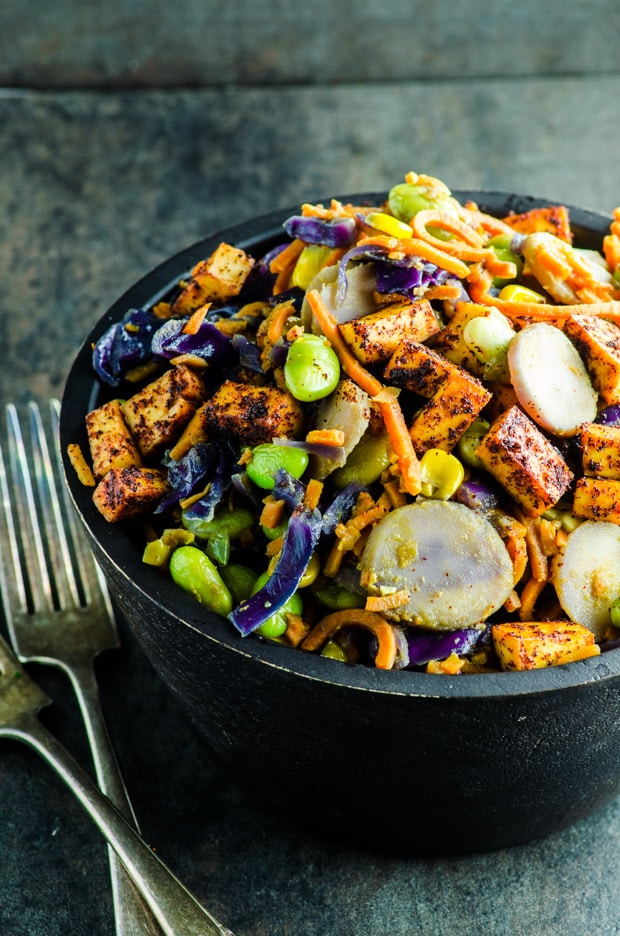 Even More Potato Recipes