If you ever wondered how to cook beets or what to cook with beets, we are here to help. We are bringing you our best beet recipes, from salads to dips, to veggie burgers, and everything in between. Let us know what your favorite recipes with beets are by leaving us a comment at the bottom of this post. Enjoy!
Before we start with the beet recipes, here's a quick guide on how to cook beets.
Learn how to cook beets, and how to use them in easy delicious recipes. Beets are sweet, healthy, full of nutrients, and super versatile. Use them in salads, burgers, dips, tacos, and much more!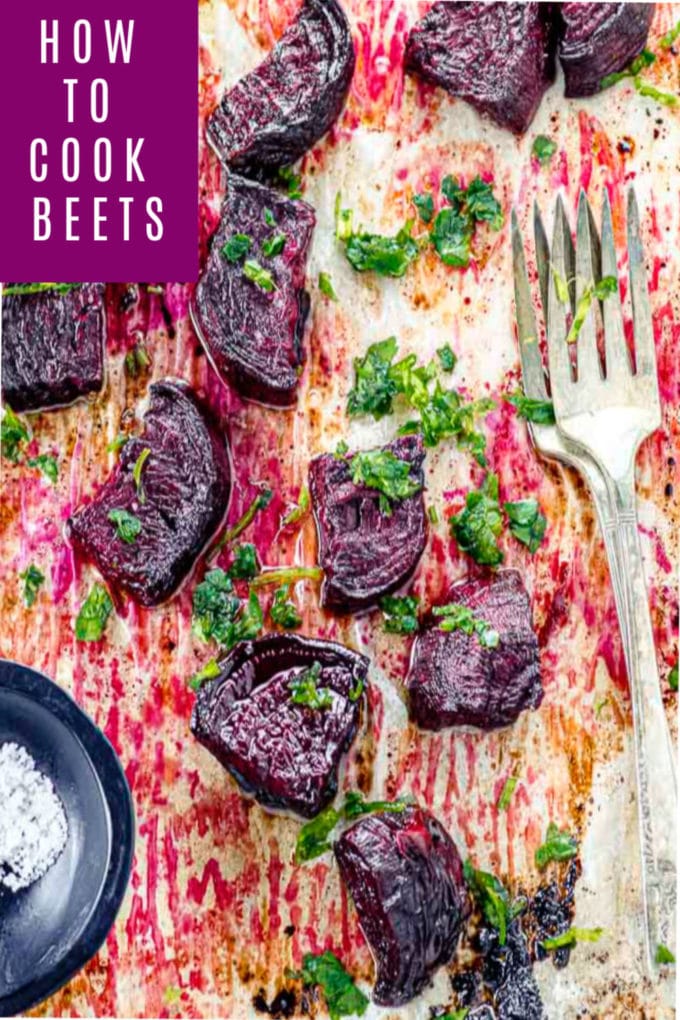 This stunning jewel-colored beet hummus takes an ordinary dip into an absolutely striking beet spread when served with fresh crudités, pita triangles, or your favorite crusty bread. One of our best beet recipes.
We took the simple roasted beet salad up a notch by pairing it with a caramelized roasted garlic and horseradish alioli and homemade candied walnuts. This beet salad is a great way to use pre-cooked, store-bought beets usually found in the produce section of many supermarkets.
Beet And Sweet Potato Tacos - Nutty Corn tortillas are topped with creamy avocado, roasted beets, sweet potatoes, crunchy apples and if you choose to spice it up, drizzle sriracha all over these fall tacos.
This quinoa, chickpea, and beet burger is satisfying, super nutritious, and packed with flavor. Made with two different kinds of mustard, loaded with chickpeas, beets, and quinoa and topped with creamy avocado.
Colorful, creamy beet dip with earthy cumin and tangy lemon and this beet recipe is perfect to serve with a light lunch or dinner, as an appetizer, or an indulgent midnight snack. A vegan and gluten-free beet recipe.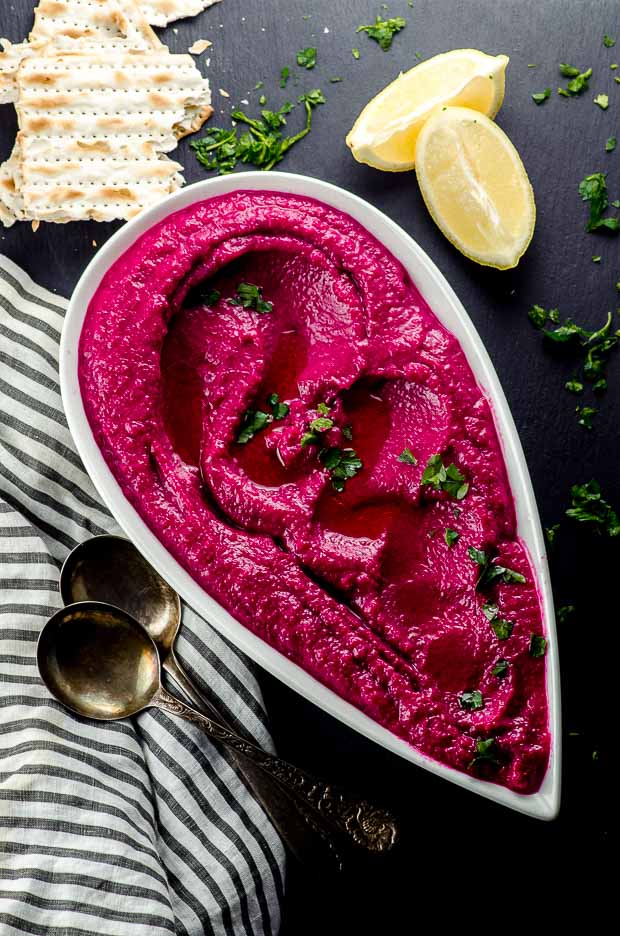 Even if you are not a fan of beets, you will enjoy this delicious, healthy, and refreshing beet salad. Made with shredded raw beets, apples, and pickled onions with a simple mustard vinaigrette.
This super colorful Falafel Bowl With Avocado, beets, radishes, tomatoes, carrots, Sriracha & Tahini is a fun twist on the traditional sandwich. Lightened-up by baking the falafel instead of frying it.
Spiralized beets, zucchini and carrots, and protein-rich tofu make this Veggie Noodles Salad With Orange Peanut Dressing a great addition to your summer menu!
Beets for breakfast? Yes! Make your breakfast a little healthier today with these superfoods pumpkin beet pancakes topped with pomegranates.
This beet carpaccio is a true power salad! Vitamins and antioxidants, healthy fats, and fiber are all combined into a delicious salad. This one of our first beet recipes on the blog.
Made with Chioggia beets, aka candy cane beets, this tart is probably one of our most creative beet recipes. How cool do the beets look in this tart?
Super Foods Breakfast Smoothie Bowl
Pour your smoothie into a bowl, add some fresh fruit, nuts, and seeds and you have a refreshing satisfying healthy pre-workout breakfast or a delicious snack. For this recipe, we used beet powder which it's used by athletes to improve performance.