From bars to muffins to cookies there are plenty of ways to enjoy dates. Check 10 of our best recipes with dates.
10 Deliciously Tasty Recipes with Dates
These Pan Roasted Strawberry and Fig Breakfast Muffins are refined sugar-free, made with spelt flour and healthy enough to eat for breakfast. One of our healthiest recipe with dates.
Our No-Bake Peanut Butter Energy Bites are packed with nutrients, power, and flavor! Great for school lunches and as a post-workout snack. No bake recipe with dates.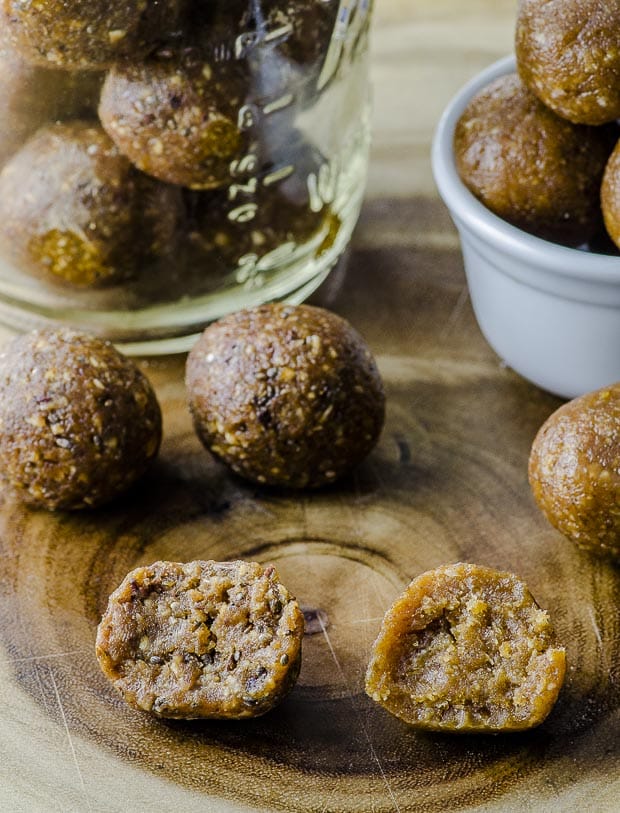 Chewy and delicious gluten-free almond butter cookies sweetened with dates and with only 5 ingredients!
Seasonal spices make this sweet and super moist Vegan Nog Sticky Toffee Pudding a wonderful crowd-pleasing holiday dessert.
This Summer, make a batch of our Raspberry Lemonade – a sophisticated thirst-quencher that pairs naturally-sweetened lemonade with juicy red raspberries for a delicious Summer drink enjoyed as is, or with a splash of bourbon!
This deliciously decadent and oh-so-easy Halva Stuffed Date recipe can be served with afternoon tea, as a side dish, or as the most enchanting Rosh HaShanah dessert for the Jewish New Year.
All the flavors of pumpkin pie come together in this vegan pumpkin pie parfait. We made it dairy free, vegan and gluten-free.
These vegan halvah bars are definitely not your everyday dessert! Absolutely irresistible, strangely addictive and gluten-free.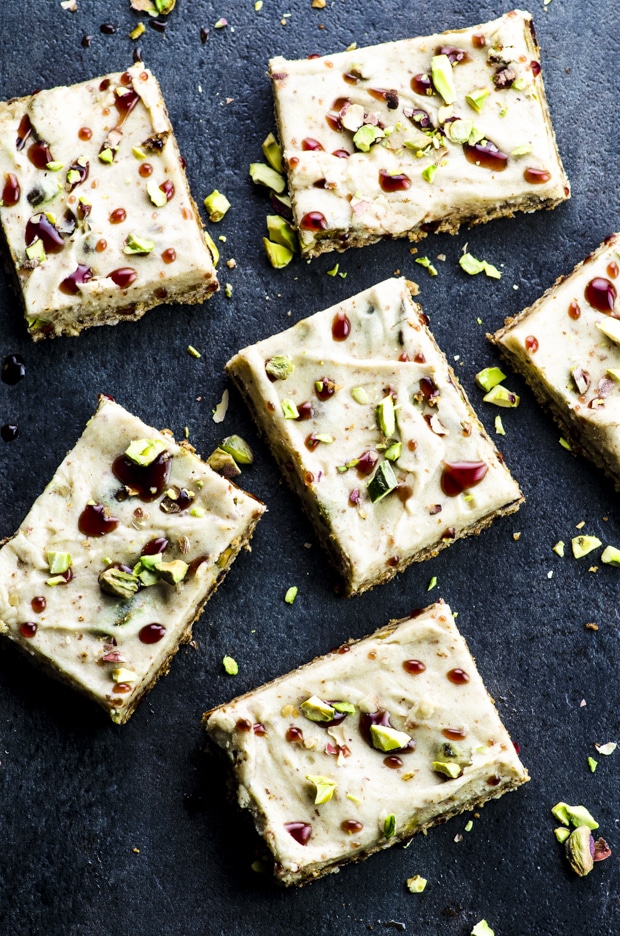 This shake will keep you energized after a hard workout. Add a scoop of your favorite protein powder for an extra boost!
All the Chocolate hazelnut spread flavor (AKA Nutella), none of the guilt. We are serious, give these cocoa and hazelnut date bars a try! No sugar added!
These tahini, turmeric and date vegan granola bars, are naturally sweetened and perfectly spiced. They make for a great grab and go breakfast or snack.