Are you looking to incorporate more plant-based meals into your diet this year? We have chosen some of our best vegan recipes for you to try. All super flavorful and nutritious, to guarantee you won't miss the meat!
What better way to enjoy eating more vegetables than with this super flavorful meatless meatballs, simmering in a rich coconut turmeric broth. Without a doubt one of our best vegan recipes of 2017.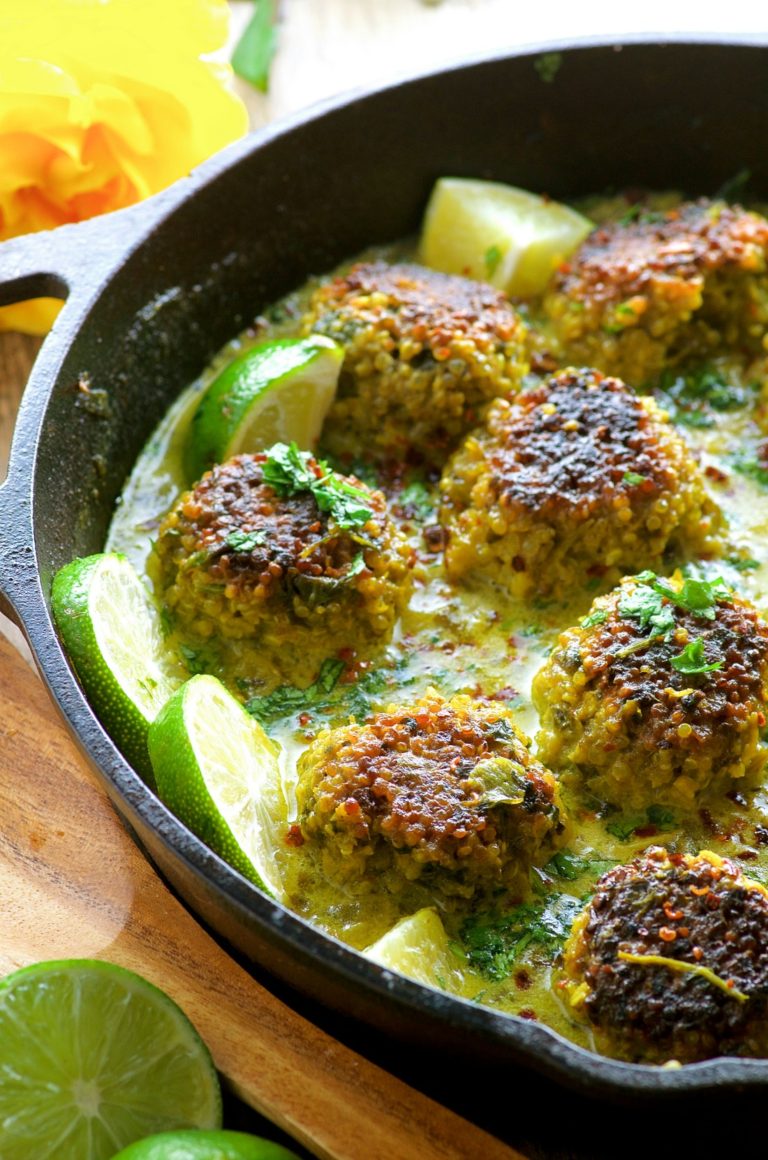 Have you ordered Tahini and Turmeric, our Vegan Middle Eastern Cookbook?
Falafel are fried balls made with soaked dried chickpeas, herbs and spices. It's usually served with a fresh tomato-cucumber salad and a creamy tahini sauce. Other traditional toppings are cabbage salad, French fries, and spicy Schug.  In this recipe, we baked falafel instead of frying it, for a healthier version.  With over 66K shares on Pinterest, probably our best vegan recipe since we started this blog in 2012!
This eggplant and chickpea curry may sound complicated, but it is an easy recipe to make.  You can make your own spice mix, like we did, or use your favorite curry spice mix or paste. In any case, the creamy eggplant and the healthy chickpeas make this dish a winning dinner. A must in this best vegan recipes roundup.
This easy rigatoni with lentil bolognese is made very few ingredients that you most likely have hiding in your pantry! The simplicity of the dish lets the flavor and heartiness of the lentils shine.
Comfort food at its best for spice and healthy vegan food lovers
It's no surprise these Pumpkin Cannelloni are one of our most popular and vegan dishes. It's quick and easy to make, it packs 20 grams of protein per serving, it's gluten-free and super delicious.
Green papaya is the same fruit as the sweet orange one, but it's picked early while still green. It's great in salads because it picks up the flavor on any sauce or ingredients that you combine it with.  In this recipe, we dressed our green papaya salad with a luscious peanut sauce and added some tofu for protein.
Nutty roasted cauliflower, spiced chickpeas, crunchy almonds and a creamy tahini dressing on a bed of greens, make this salad a nutritious one-bowl meal.
This persimmon fennel salad is a crowd-pleaser, and it is stunning looking as well.
Rich, lemony, decadent lemon bars, one of our best vegan dessert recipes.
Tahini is not only for hummus. Creamy, nutty tahini in desserts is an increasingly popular trend. These Halvah bars are simply irresistible.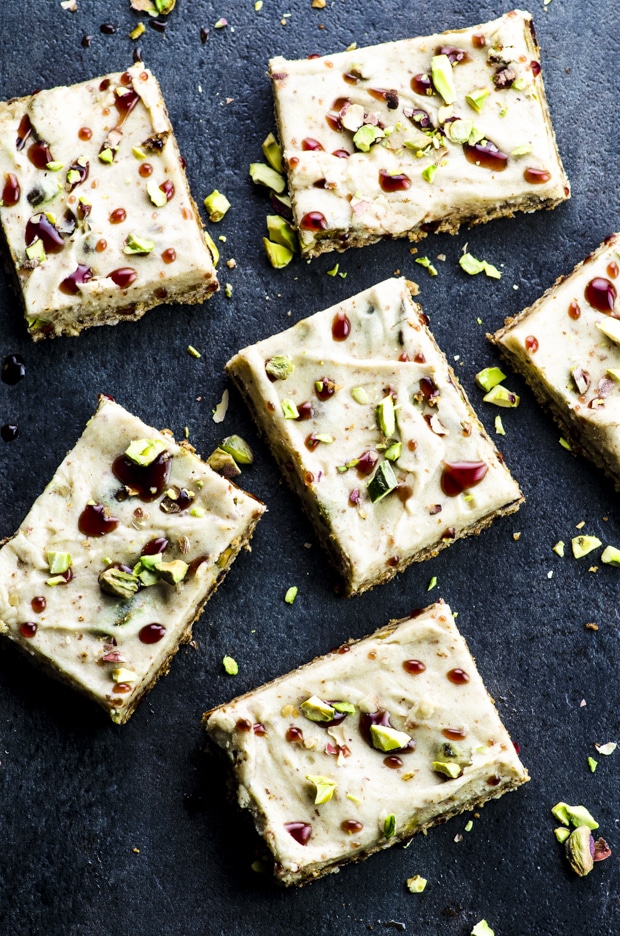 Easy and quick to prepare, this all year round dessert is our go to dessert for a crowd.