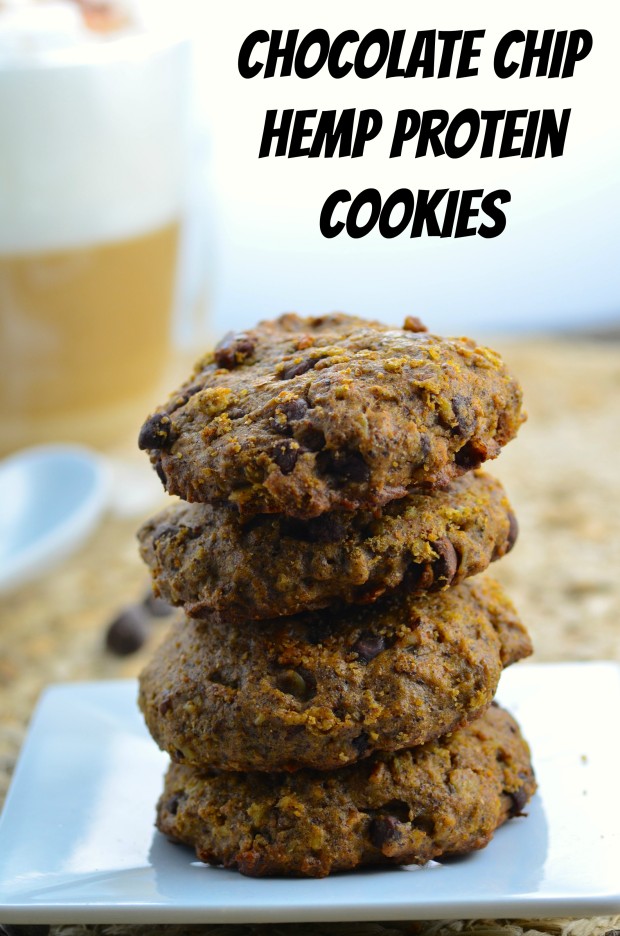 Did you know that some of the greatest things in this world were invented or discovered by accident? Corn flakes, Post-it notes, penicillin, the Slinky,  America...
And these cookies.
Ok, maybe putting them in the "greatest things in this world" list might be pushing it a little, but hey, pretty darn close. How else would you categorize a chocolate chip cookie that is vegan, high in fiber, protein and good fats and is kid approved??
Exactly.
And when I say this recipe was created by accident, I'm not kidding. My 9 year old had asked me to make him a "healthy snack that tasted good". And knowing my son the way I do, I knew a celery stick with peanut butter wasn't gonna cut it. I had to come up with something fast.... So  I literally threw a bunch of (nutritious) ingredients together, added some chocolate ( because let's face it, chocolate makes everything taste better), shaped it into cookies and stuck them in the oven.
20 minutes later, done. We both loved them so much, we almost finished the entire batch. And since they were so good I obviously HAD TO take a pic and post it on Instagram. And people loved them too! Surprising, considering it wasn't a professionally taken, "pretty" picture...  So when we started getting requests for the recipe, I know I had to try to recreate them, this time writing down ingredients and measurements. Thank goodness for my good memory!
Now here they are. Hope you enjoy them!! 🙂
Print
Chocolate Chip Hemp Protein Cookies
---
Author:

Total Time:

27 mins

Yield:

1

6

1

x
¾ cup

whole wheat flour

½ cup

organic quick oats

¼ cup

hemp protein powder

½ tsp

baking powder

½ tsp

baking soda

¼ tsp

salt

3 tbsp

almond butter

2 tbsp

coconut oil at room temperature

2 tbsp

coconut nectar ( you can also use molasses or maple syrup here)

1 tbsp

maple syrup

1 tsp

natural vanilla extract

½ cup

unsweetened non dairy milk (lukewarm)

1 tbsp

ground flax

2 tbsp

chocolate vegan chunks

3 tbsp

vegan mini chocolate chips (you can add any nuts, seeds, etc if you don't want chocolate)
---
Instructions
Preheat oven to 375F. Line a large baking sheet with parchment paper
Combine flour, oats, hemp, baking powder and soda and salt in a bowl and set aside
In a medium size bowl, combine almond butter, coconut oil, coconut nectar, maple and vanilla. Beat until creamy
Mix flax and milk in a small bowl, stir well and slowly pour into almond butter mixture, beating constantly at slow speed.
Add flour and oat mixture, chocolate chunks and chips and mix with a wooden spoon until just combined
Working with about 1 tbsp at a time, scoop dough onto lined baking sheet ( we like to use a small ice cream scoop for this). Flatten the dough lightly with your fingers and bake at 375F for 15-17 minutes
Prep Time:

10 mins

Cook Time:

17 mins

Category:

Breakfast , Snack

Cuisine:

Kosher / Vegan